Finally finished writing that review. I'm glad, because until it was done, I simply could not bring myself to mess around with my game. I hate being conscientious.
Anyway, this is no big deal, and I'm not even positive that I can replicate it precisely. I think it's just a few little photo filters. Still, a minor accomplishment and a technique I may have occasion to use soon.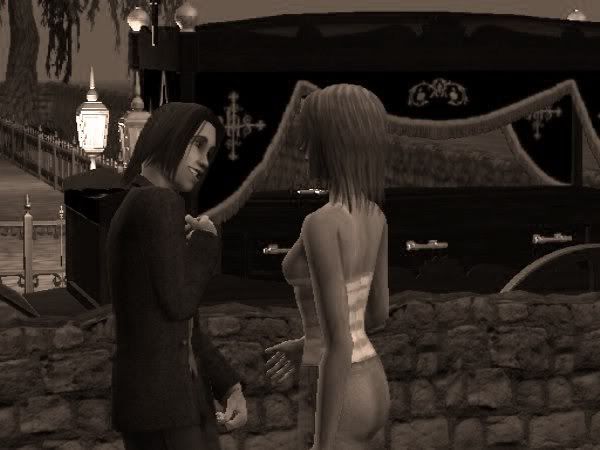 I have to admit that I love Cecil best perhaps when he is being morbid. I'm sure it comes from growing up in a Victorian house and really enjoying some graveyards with tombstones that go back to the 1700s when I was a kid. They just don't make them like that any more, and certainly not out here.
PB